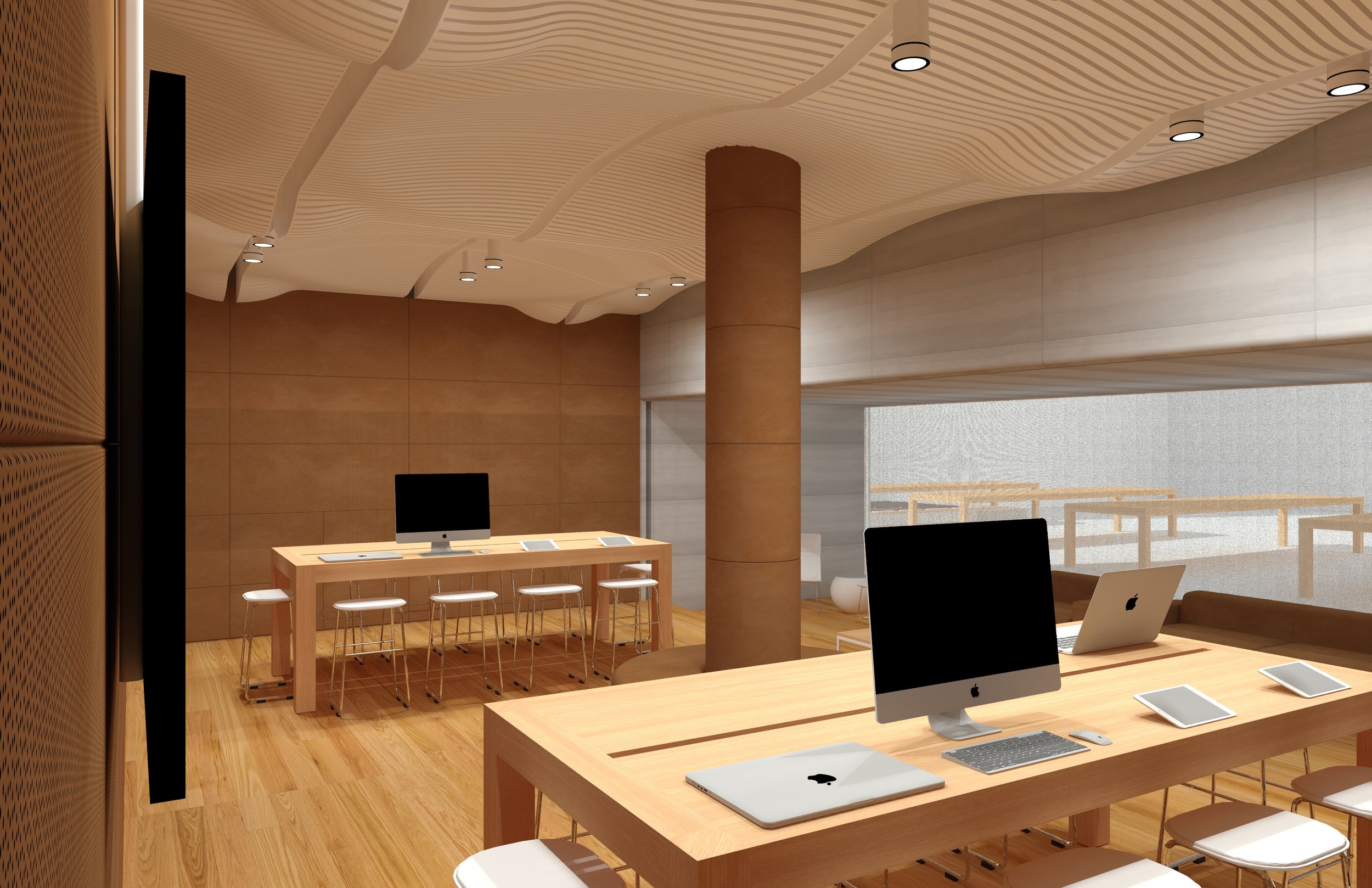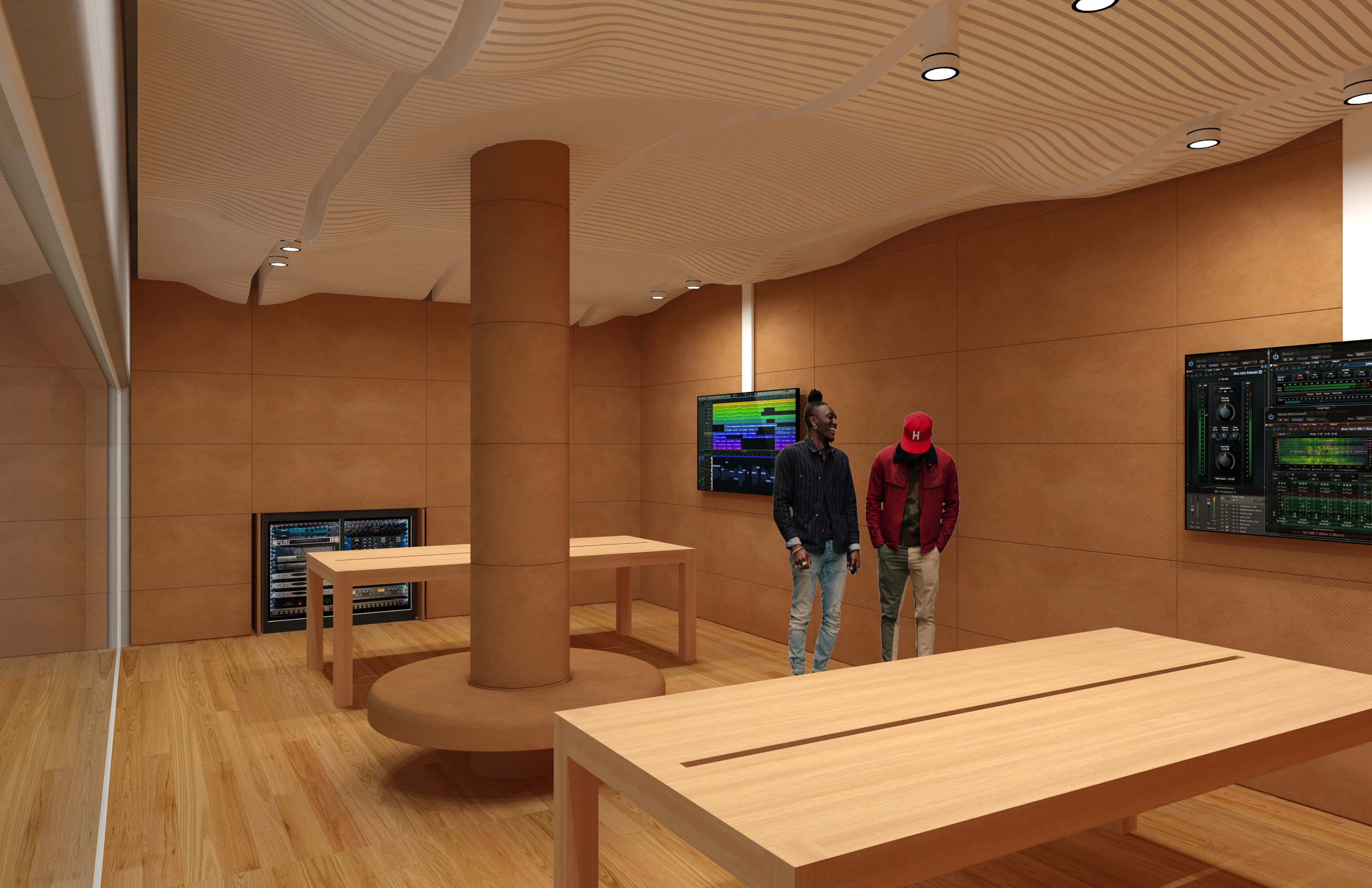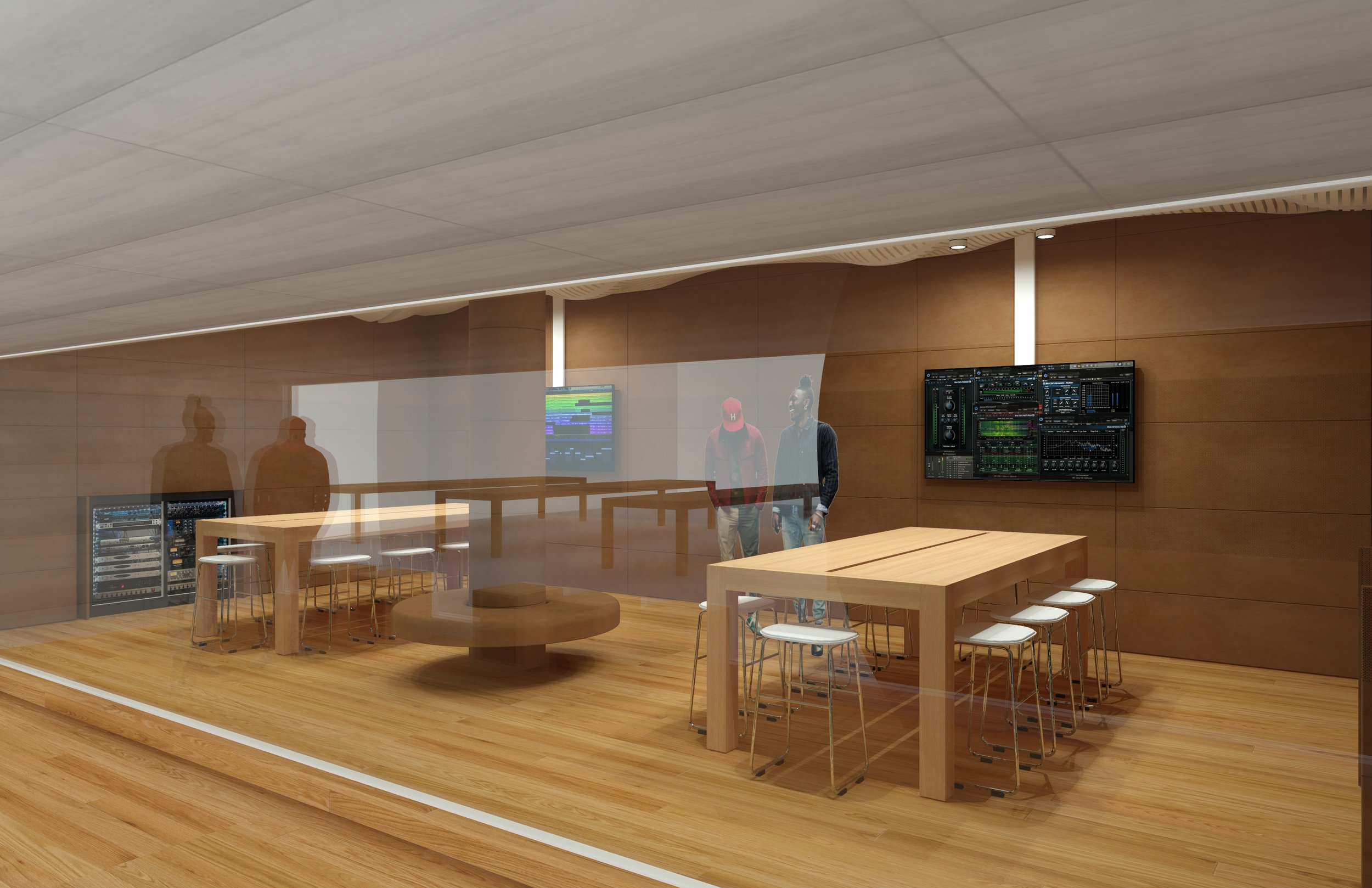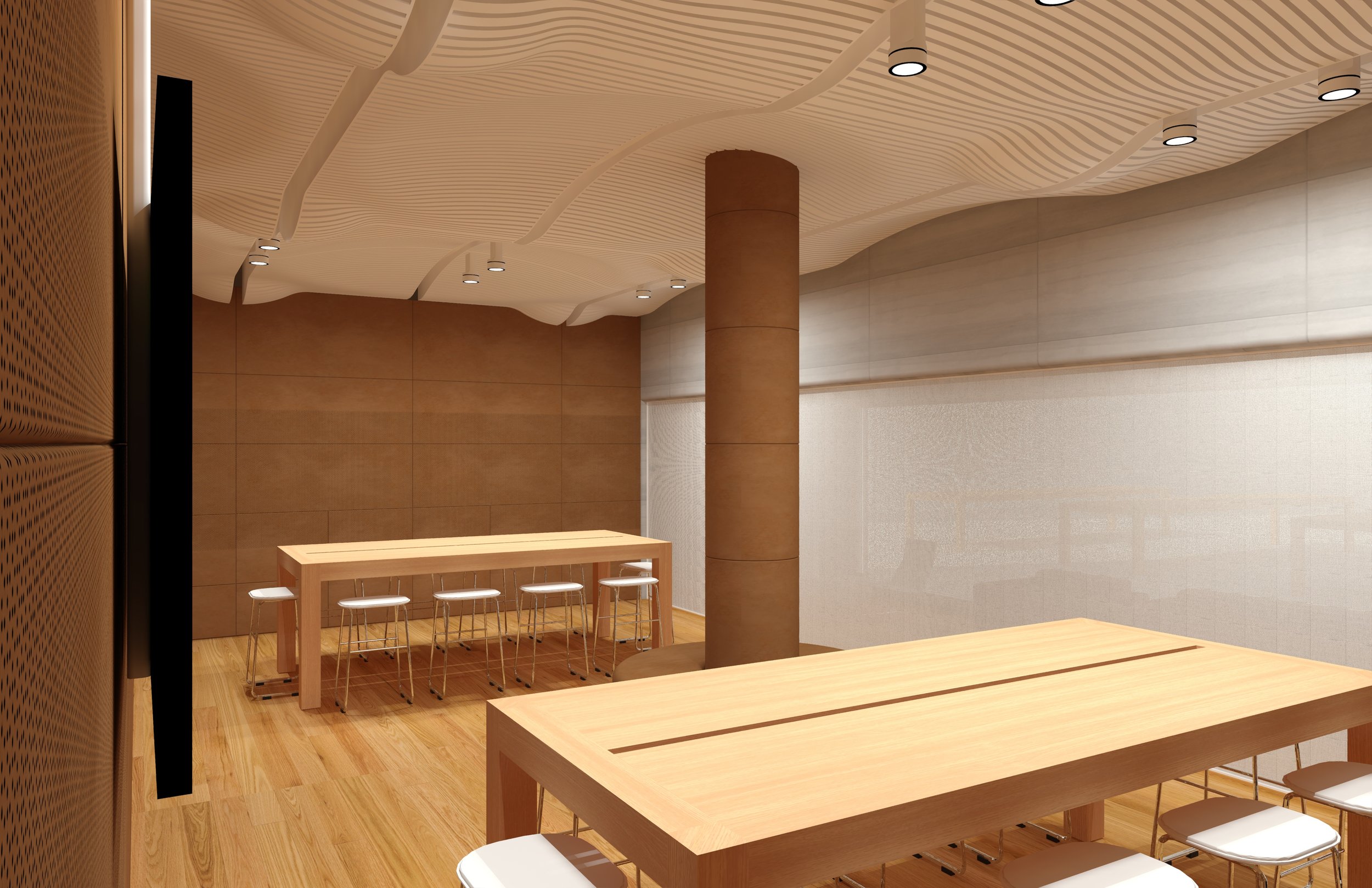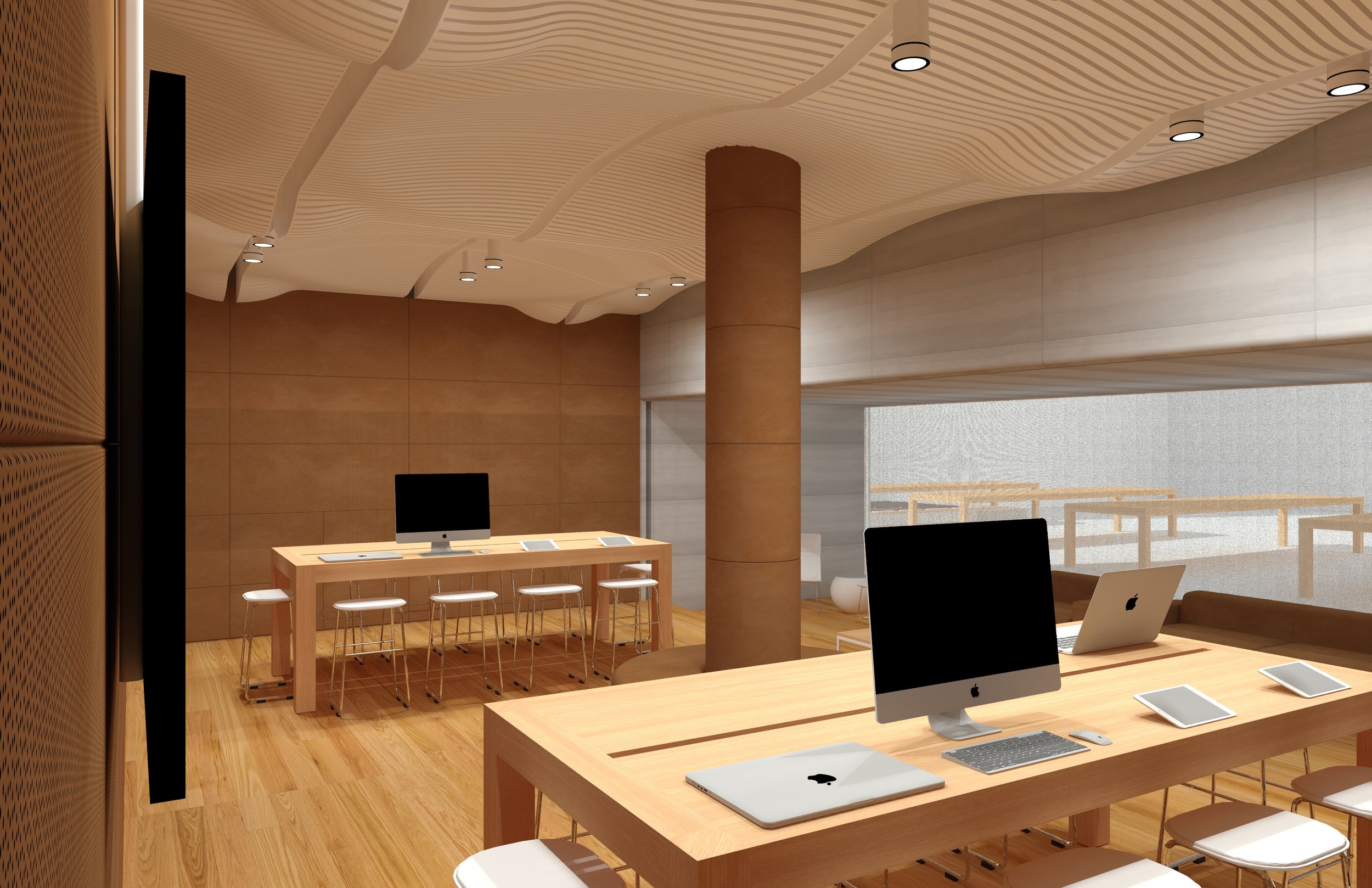 Apple 5th Avenue Renderings
A jewel box environment intended as a showcase for consumer recording, mixing and sound editing products; developed to harmonize within a high end retail aesthetic.
All building systems, acoustic systems and technology infrastructure are concealed; wireless technology is exploited for pristine equipment installations.
Finish materials include custom perforate leather wall panels, and hardwood flooring to both complement the iconic tables, and provide the warmth of material traditional to the studio environment.
Click here to download the Studio 440 Project sheet.