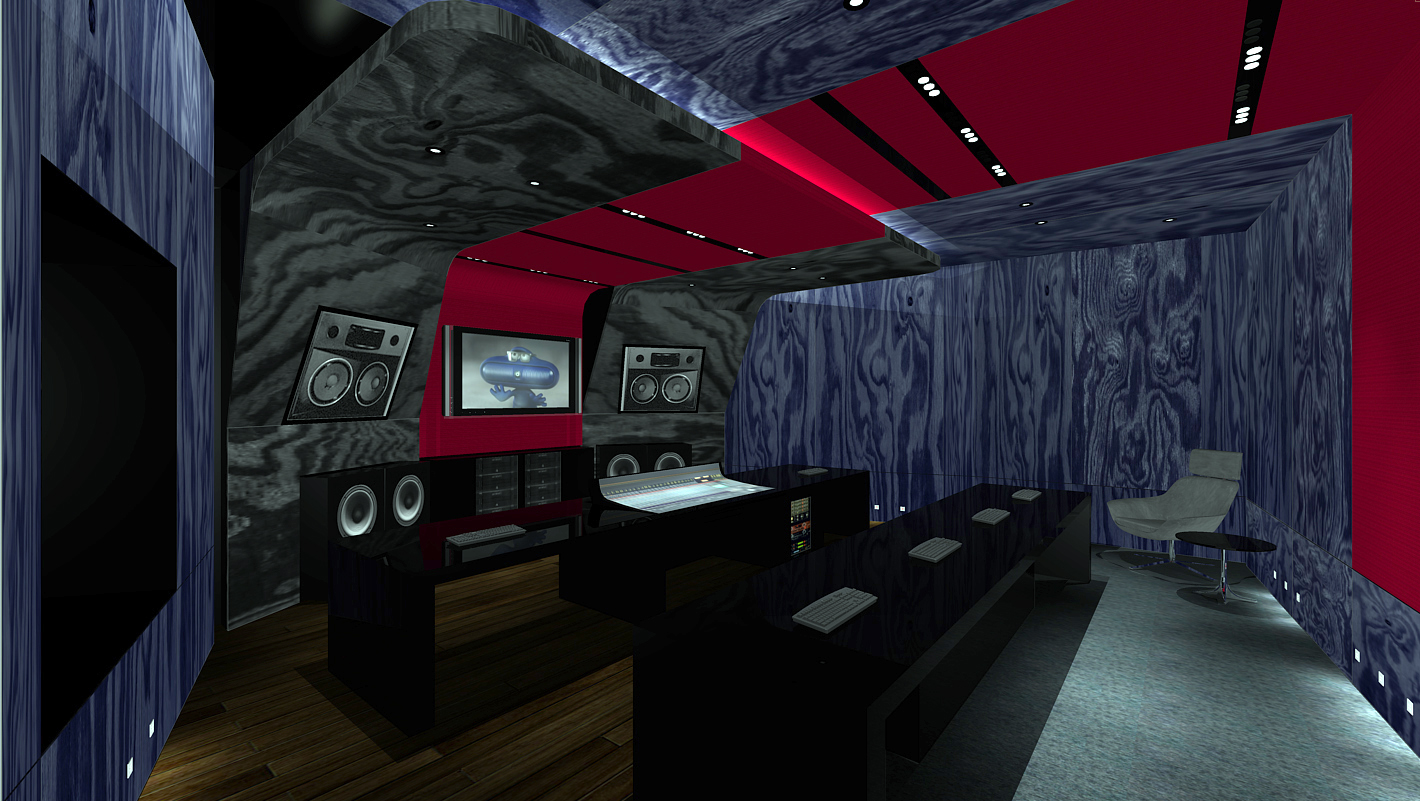 Beats by Dre Control Room Rendering
Established in 2008 by hip hop artist and producer, Dr. Dre and the founder of Interscope Records, Jimmy Iovine, Beats by Dre's mission was to bring the studio sound to the listening experience. Success and growth lead to a move into new buildings in Culver City, California. An important part of the facility was a new recording studio for Dr. Dre and Beats by Dre. For the second time, the Beats partners turned to Studio 440 for the design of the new studio.
The music recording studio includes a control room, small tracking studio, entry, lounge with pantry, private restroom and equipment/maintenance room, all in 1,700 sq ft. The design of the 5.1 capable control room incorporates a front wall with four 18" subwoofers at floor level and two Augsperger soffited main speakers. 3D Autocad design, modeling and rendering was utilized to develop multiple finish schemes as well as custom graphics applied to transondent vinyl mesh fabric wall panels concealing apsorption and diffusion devices on the walls and ceilings in the control room and tracking studio. It was also used to develop a fritted glass logo used as a privacy pivot door and screen between the entrance and lounge.
Click here to download the Studio 440 Project sheet.