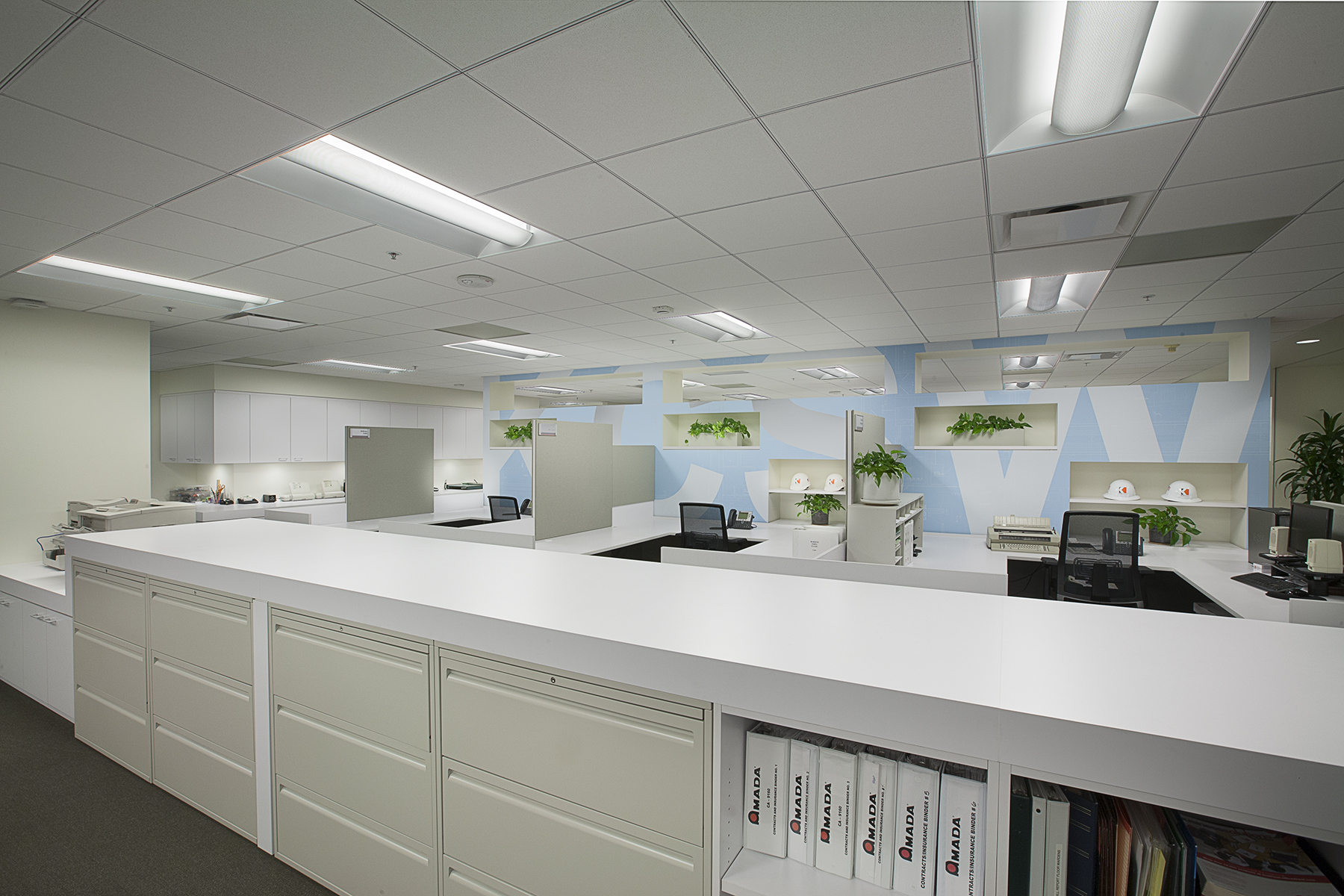 KCS West
A 3 full floor consolidation for a Tokyo based construction firm into a downtown Los Angeles high rise. Extensive workflow studies of the firms business operations were performed prior to any planning, and the design reflects the general contracting business model, from estimating and bidding, through project management to project close out and records storage.
An inefficient elevator lobby core was transformed by use of an overhead fire curtain, allowing the removal of the enclosed lobby. This provided more useable area, simpler circulation and sweeping views to the exterior upon opening of the elevator doors. Business operations were further modernized, with the implementation of open work areas, and the elimination of enclosed offices. Attention to detail includes project manager's workstations which are custom designed to insure handing of the desk surfaces for the left side binding of drawing sets, and flat display of standard format drawing sheets.
Click here to download the Studio 440 Project sheet.