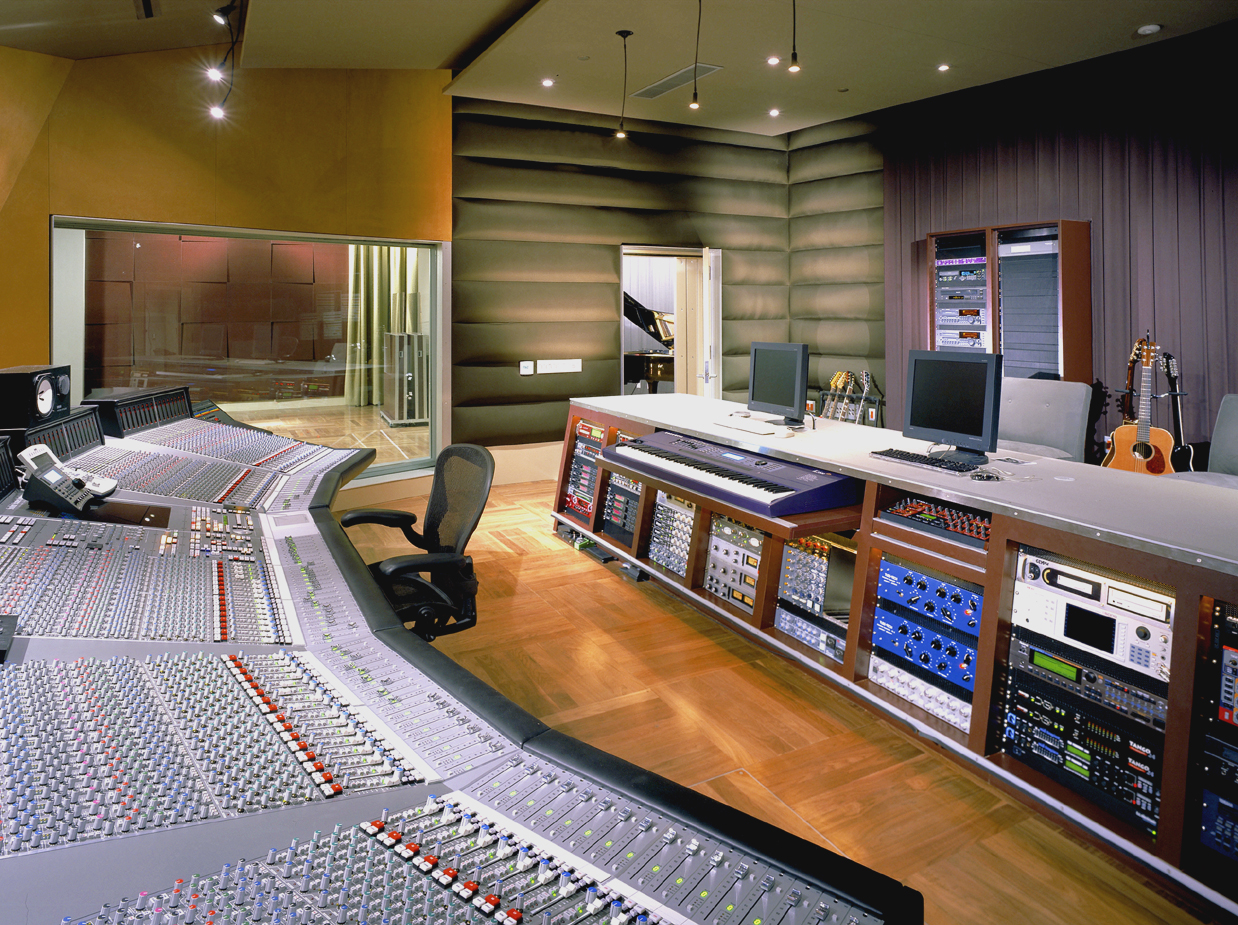 Mike Post Producitons
This noted television music composer realized his vision of replacing his dark, cramped, and aging workplace with a spacious, well-designed studio. The small pie-shaped addition along the front of the newly renovated structure incorporates finishes of surrounding buildings on the Westwind Media complex. Horizontal glass extrusions distinguish the new façade. Designed for safety and security, the translucent skin allows daylight to penetrate deep into the studio interior while radiating a warm glow by night.
In the Control Room, an SSL J9000 console fits comfortably in front of a long credenza holding outboard gear and sliding keyboard trays. Large windows provide unobstructed views into the adjoining Machine and Tracking rooms. All spaces, including two Vocal Booths, are linked via underfloor conduits and cable trays. Jack-up spring isolated concrete slabs used throughout mitigate vibration from a nearby rail line. Walnut parquet floors, custom perforated suede wall coverings, and faceted millwork wall panels exemplify the level of finish and attention to detail.
Click here to download the Studio 440 Project sheet.