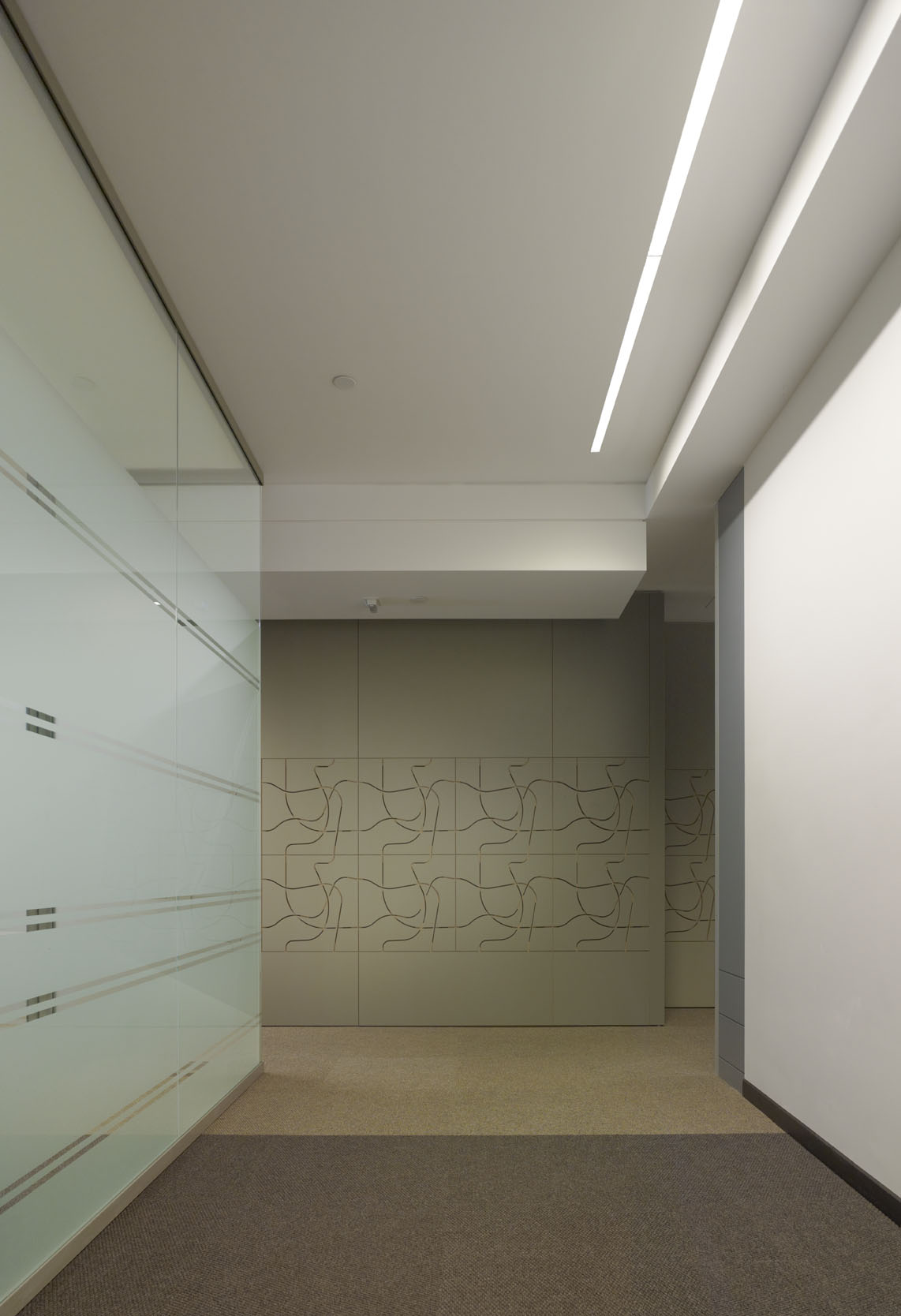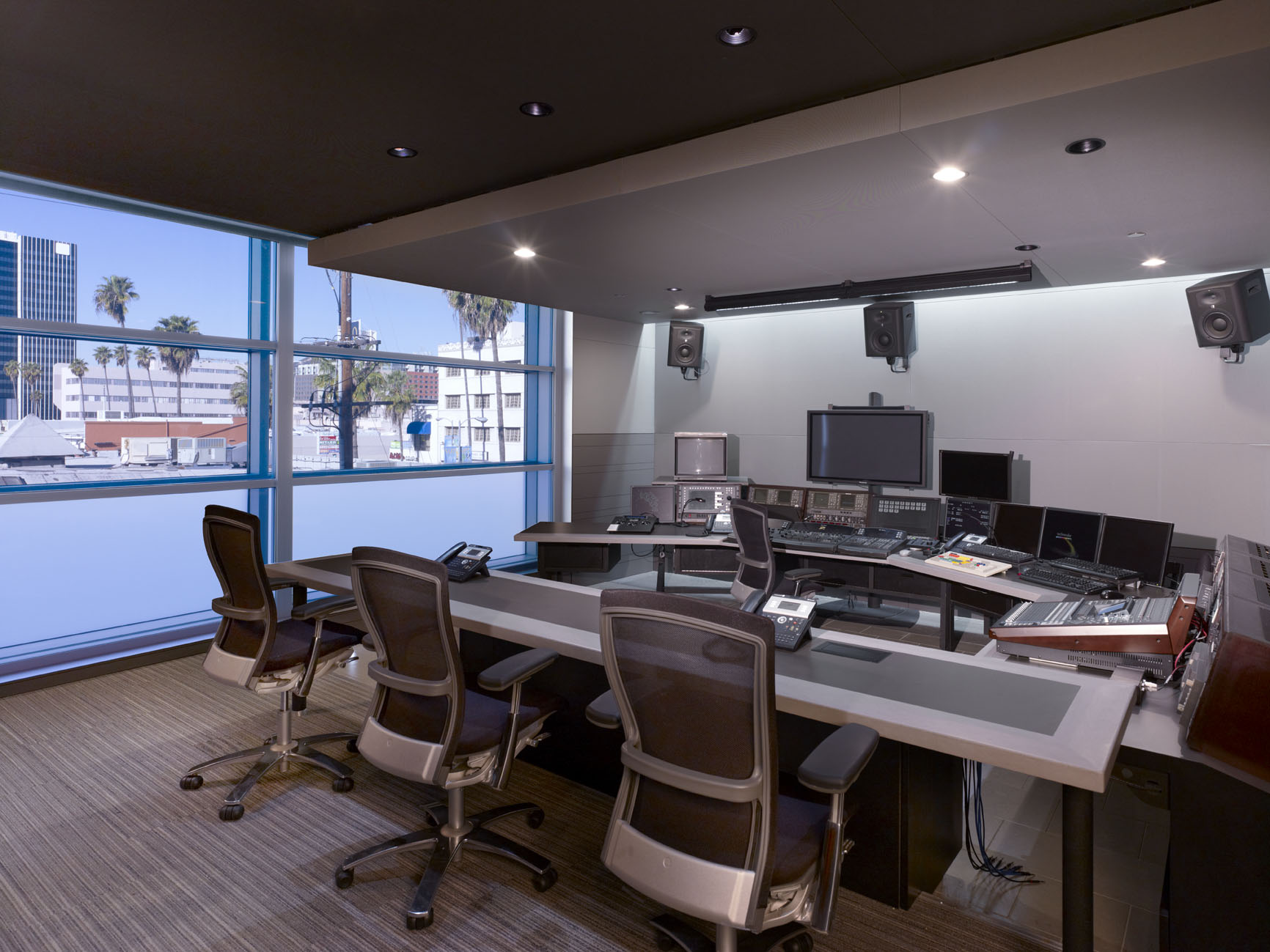 Technicolor SGS
Technicolor is the sole tenant in a new 120,000 sf, six-story building that forms a gateway onto Hollywood's legendary Sunset-Gower Studios lot. An installation of light and color transforms the lobby of this video post-production facility into a canvas that recalls the firm's heritage in film, looks to the digital future, and infers the technical complexity of the facility.
The ground floor includes two 800 sf film edit screening rooms. A high-security 187,000 volume film & video tape vault fills one corner of the first and second floors. The third floor is dedicated to telecine bays clustered around localized machine rooms. Floor four is a mix of quality control and avid bays, along with the SAN room. DI operations are housed on the fifth floor, with executive offices and support operations topping out the sixth floor. Isolated floor and wall systems were used throughout at technical spaces. Access floor was used throughout levels 3 thru 5. Technical and critical emergency power systems were provided, as well as electrical and mechanical redundancy.
Click here to download the Studio 440 Project sheet.