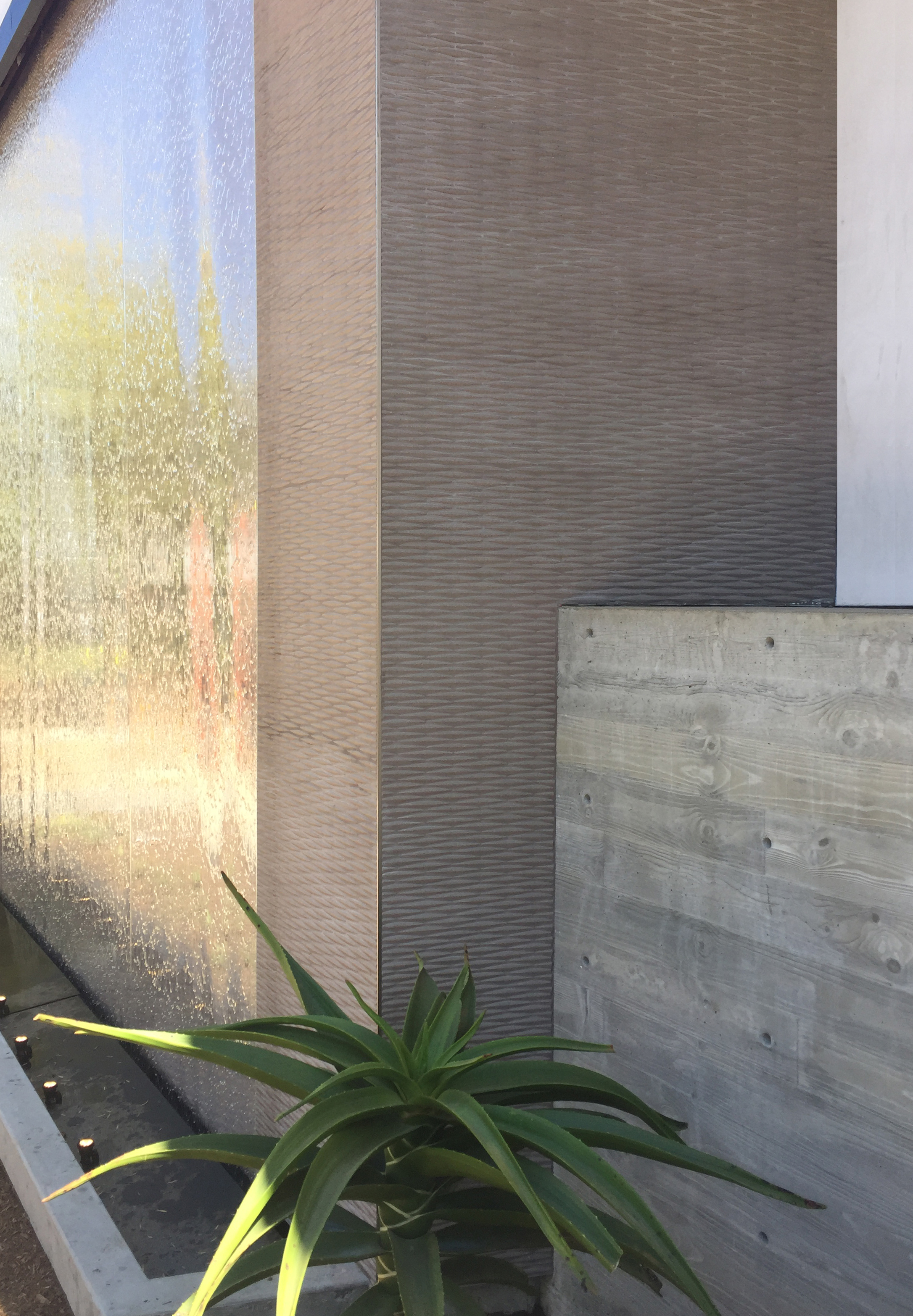 Tyler Studio Building
An all new studio facility for a film score composer, on an exclusive residential estate located in the historical Errol Flynn Estate.
The studio building and site planning were designed to complement an existing glass and limestone modern residence, but to retain the privacy of the home and its exterior gardens from the daily routine of the studio. Further, the complete structure was designed to provide total sound privacy, or isolation to the site.
The studio includes an expansive Live Room, a Control Room, and a subterranean audio editing suite; as well as client entry and amenity areas.
A rich and natural material palette was used throughout, including American black walnut, fabrics, and carefully designed board form exposed concrete. Intended to provide a background of comfort and warmth for long working hours.