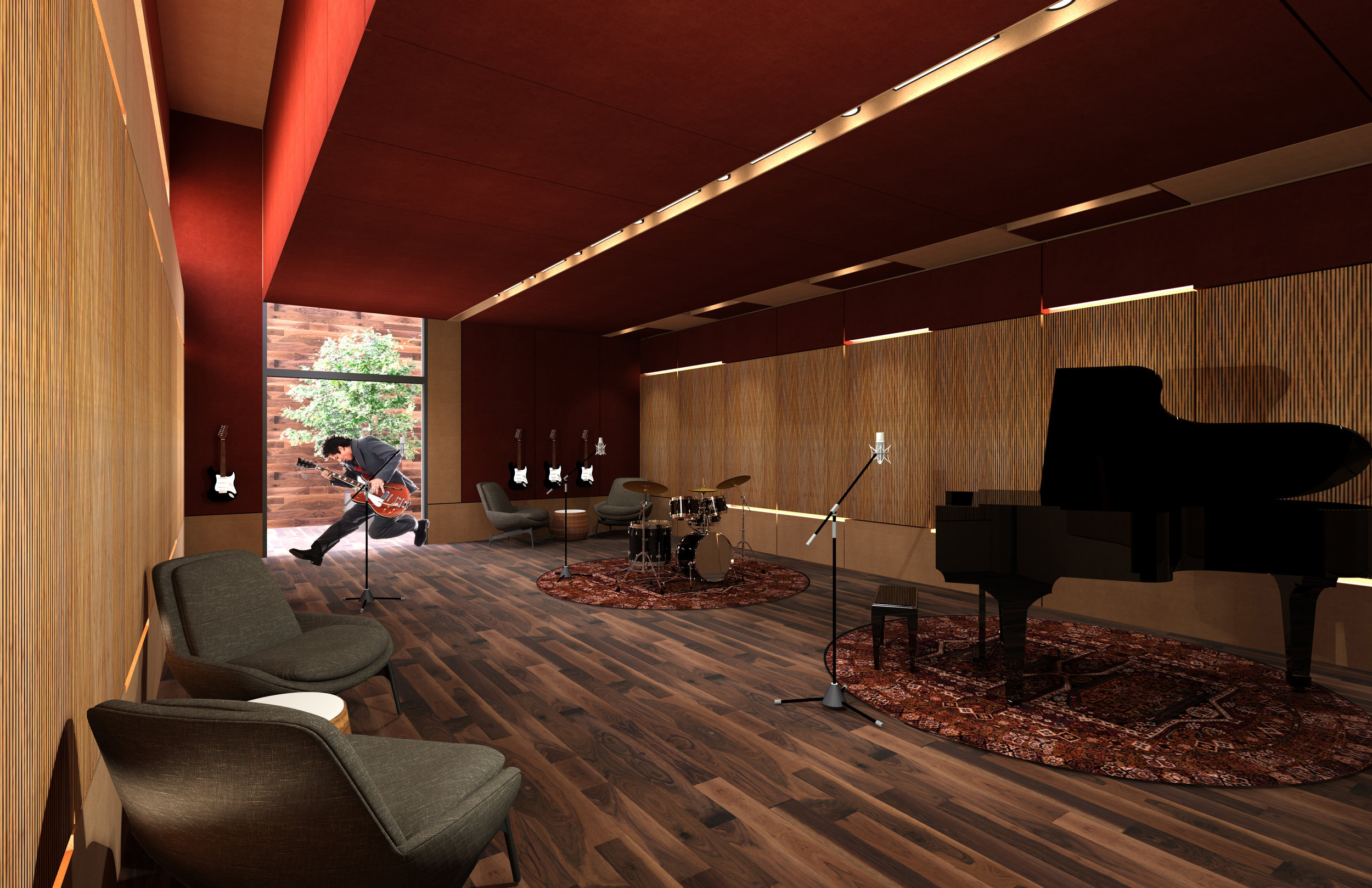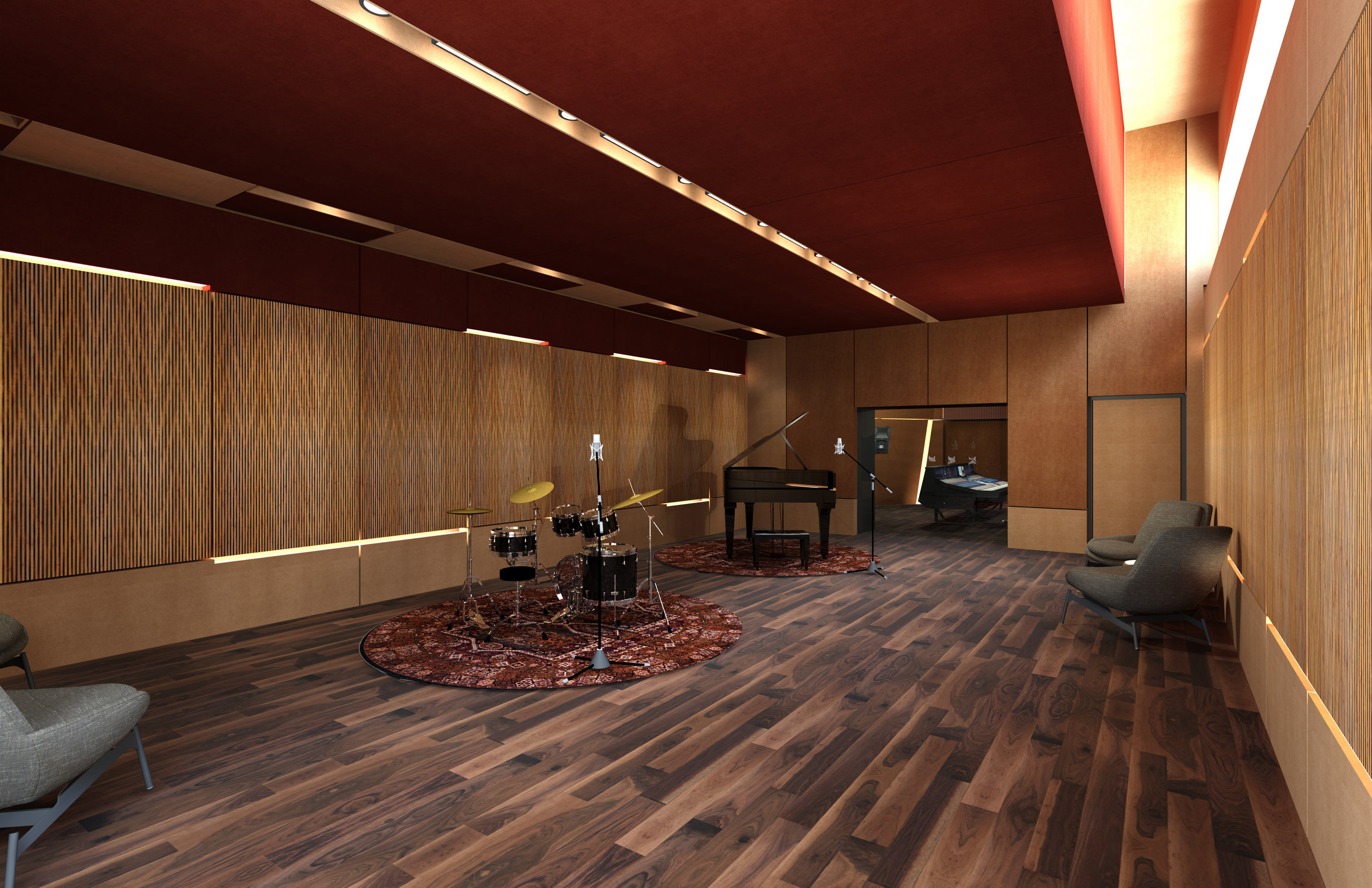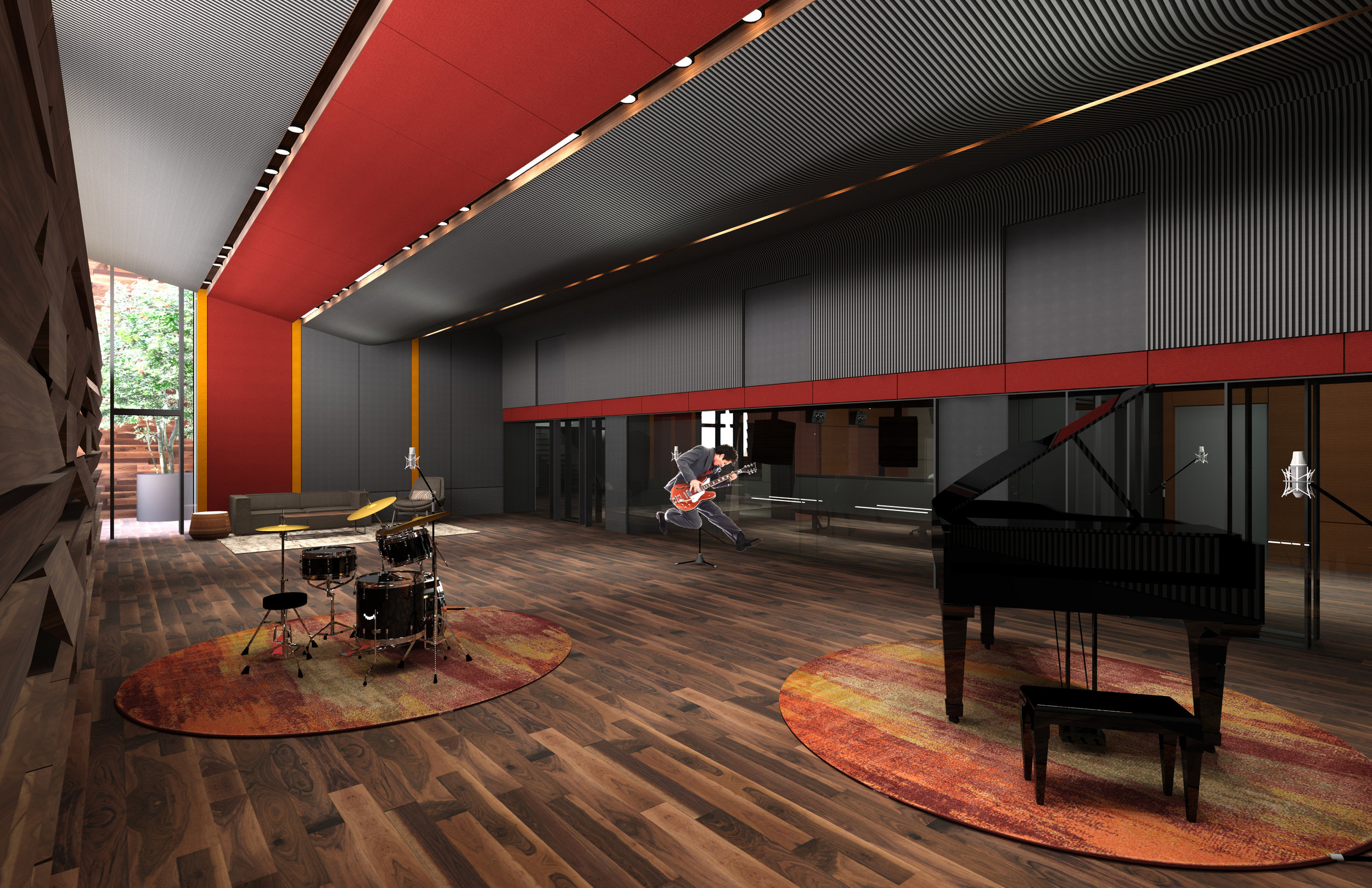 Warner Music Group Renderings
Proposed within the Ford Factory in the Downtown Arts District, this response to an RFP included detailed test fit plans and multiple renderings, as well as an extensive development of programmatic and technical requirements.
The project was comprised of four music recording studios; six composing suites; video editing; as well as a live showcase performance stage: the project was intended as a state of the art consolidation. Planning was intended to encourage encounters and collaboration among artists and employees, by the use of a 2-story central atrium with shared amenities. Circulation and studio entries all flowed from and through this main space, in an effort to invert the typically cloistered studio environment.
The showcase performance stage, which doubled as a sound stage, fronted to the atrium with large sliding doors to allow it to open for a larger audience, and to encourage interaction. A 2 story LED panel wall opposite the theater provided the opportunity for changing graphics, branding, as well as light and video art installations.
Click here to download the Studio 440 Project sheet.