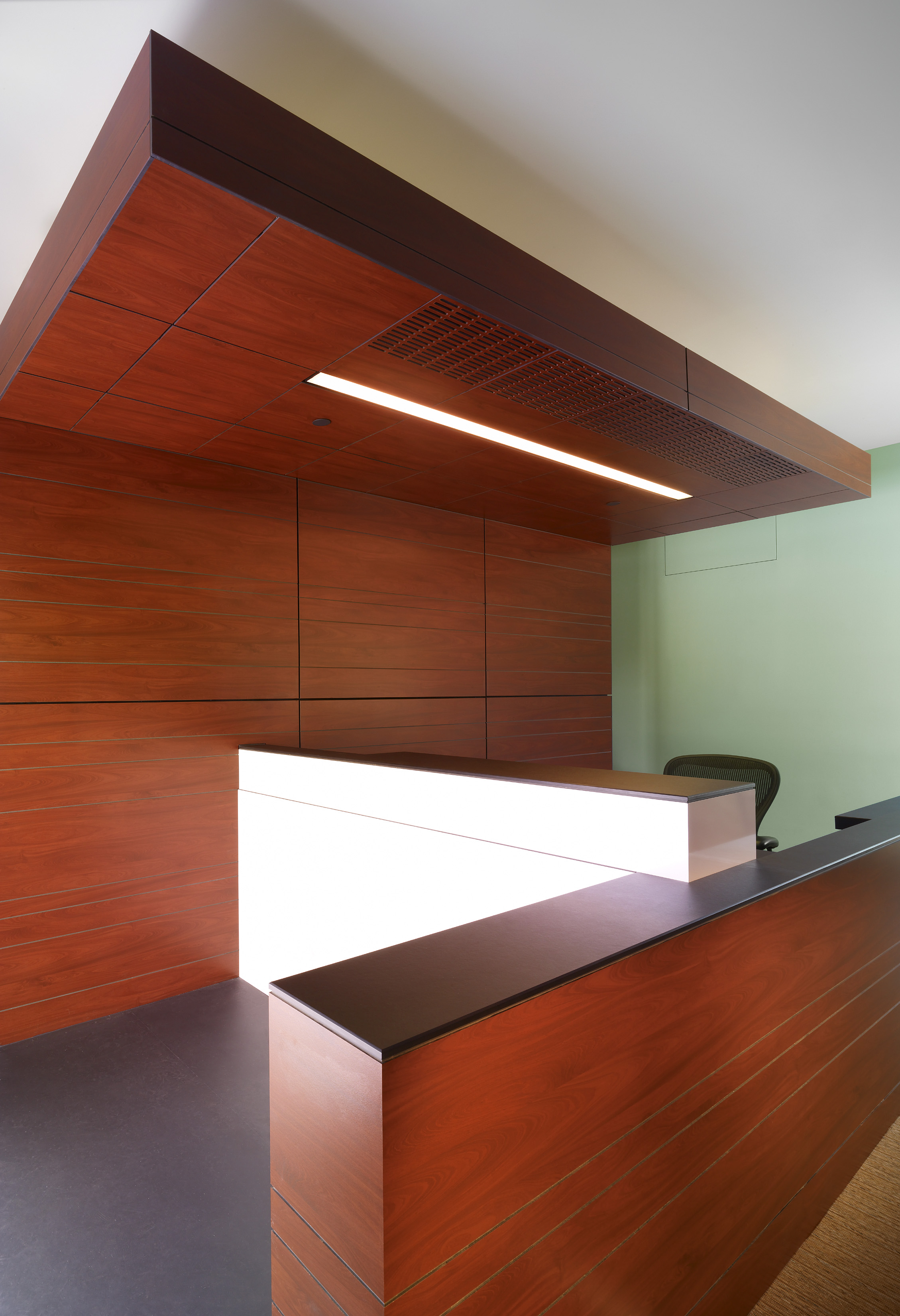 Christophe Beck Studio
Emmy Award-winning film music composer Christophe Beck requested a crisp, contemporary design with open, light-filled spaces as an antidote to his cramped, windowless workspace. Working with his feng shui advisor, a simple plan evolved. Two rectangular bands of space are separated by continuous hallways. A technical, inner band of space filling half the project area includes main and auxiliary Control Rooms, a shared Tracking Room, and third, stand-alone recording suite. In the second band, solid service room walls alternate with glass-enclosed and open areas, forming apertures that allow daylight from side and front windows deep into the space.
Modular panels of white metal and wood-resin form a new skin covering portions of the exterior. Durable and versatile, the wood-resin material was also used throughout the interiors, from ceilings and cabinets to shower walls. Horizontal datum scribed into the panels repeat in alternating bands of grey wall fabric in the technical rooms. Together, crisp geometries, warm wood toned panels, and deep green velvet upholstered sofas lend the interiors a jewel box-like quality.
Click here to download Studio 440 Project sheet.